Ok…
So a couple weeks ago… actually on my BIRTHDAY to be exact. Jenn and I headed out for the day to do two jobs… that's right TWO .. what can I say we are popular =)
First we started out at a 75th birthday party that I'm going to go ahead and let Jenn blog about for you since they came to us from her past clients…. But we ended our day with AMAZING food.. and the most AMAZING entertainment… As soon as we arrived at Jules Mediterranean Cuisine we were impressed with the color and decor it was so warm and rich inside. Jenn and I dined on Falafel (?) my first and it was yummy! Then we split a combo Kabob platter while we scoped out the place and planned out our evening's shoot, we really enjoyed everything on the combo plate and Jenn especially liked the bulgar… not that I didn't.. but someone… had seconds ;). Now having seen a lot of these new belly dancing exercise classes I thought wow that will be cool but I had NO IDEA, this was far more than I expected and Lorelie was INCREDIBLE! I was impressed with her use of the veil and her ability to get the crowd going… if you look carefully you will see that even the Reverend got up and got his grove on! I will definitely be back to have the food and fantastic entertainment again soon.
You can see the live entertainment on the 1st and 3rd Saturday of each month, seatings at both 7pm and 9pm, and reservations are recommended. (it was a full hose the night we were there!) BYOB with a $5 corking fee. Come hungry I can say from my own experience that the food was DEVINE!!!
Also for all of you that enjoy belly dancing Lorelie dances for the Riskallah Riyad Dance Theatre Company and also offers amazing Personal Training With a Twist! Check her out!
I can't wait to photograph her and the other bellydancers again… i am in love with the costumes and the movement… c'mon I defy you.. turn on the slideshow and stand up and tell me you can stand still and not wiggle your hips a little… I bet you can't!
And don't miss the slideshow for some more killer shots!
I would make a beautiful belly dancer no?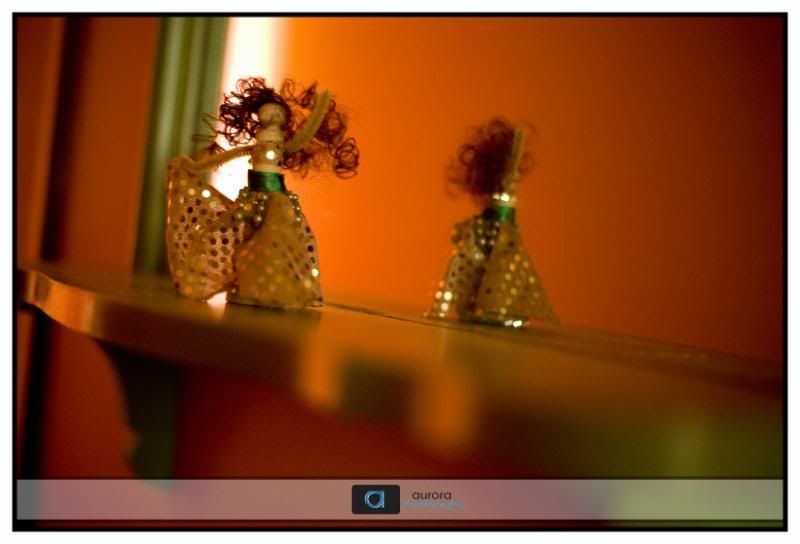 The cutest little clothespin dolls made by Lorelie! how cool!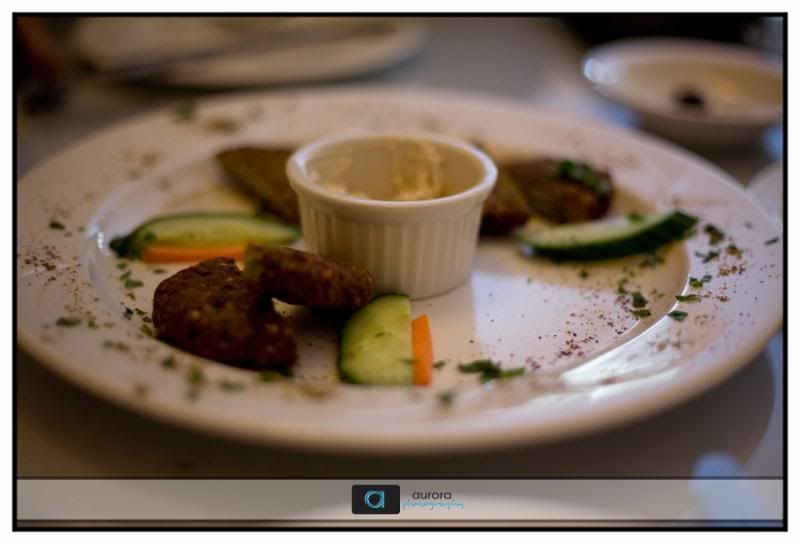 The falafel before we destroyed it =)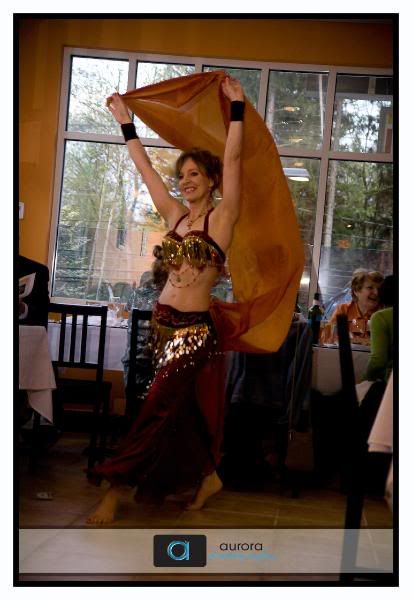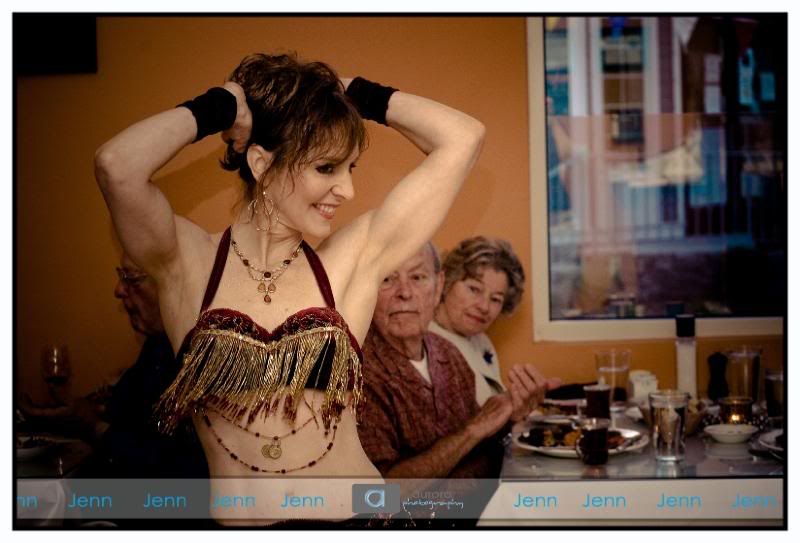 Do you believe this woman has a grandchild?? c'mon now??
I love this one… look at that hip… BAM!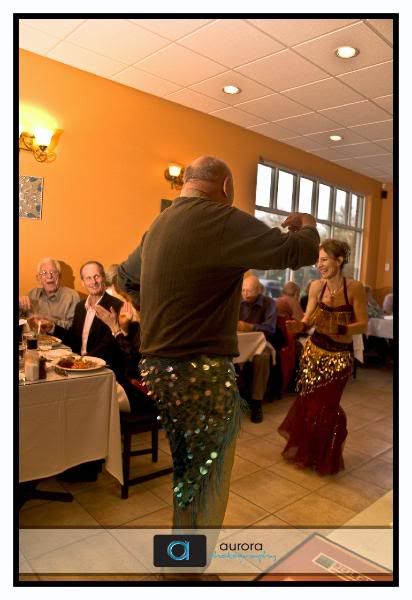 our very special guest dancer 😉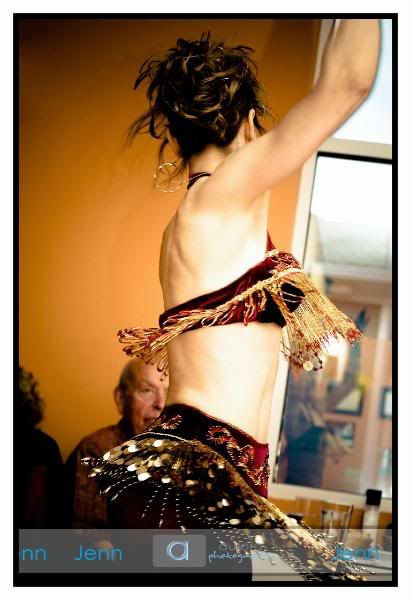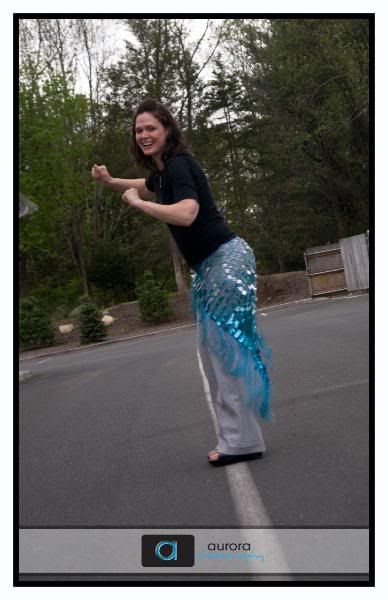 Jenny and I playing out back =) rockin the AP blue belt… I so want one!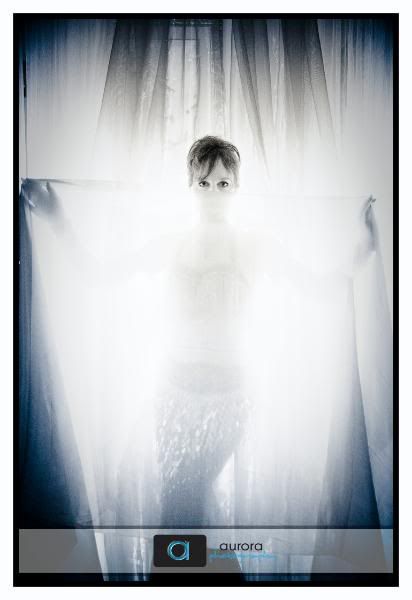 She's stunning eh?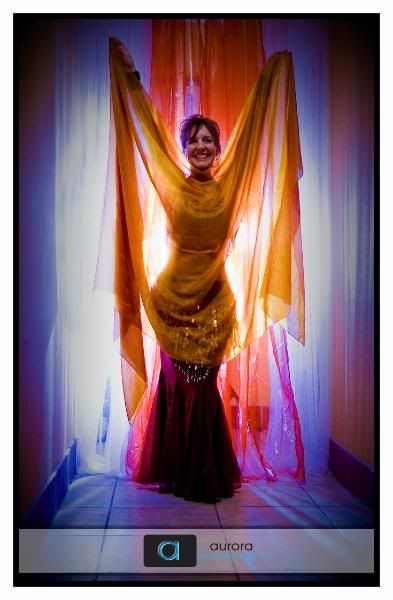 My favorite.. impromptu moment.. I had an idea.. we tried it out..
I think it's prety hott huh?