Ok so… where to start…
I met Megan last summer when I was shooting some TTDish bridals for one of last year's favorite couples Rob and Denise… (the bride and groom from our very popular STATUES shot) I went to meet Denise at the Bridal Shop where she was getting her dress… OMG that dress… I still salivate thinking about it =)… anyway as it turns out the shop owner was this totally adoreable and sweet girl who was as jazzed as I am about networking and doing cool stuff with her business… and so it began.
Meg and I hit it off right away but I had no idea how much time we would be spending together in the coming months, although I have to confess I'm not complaining at all we should all have such nice people for friends and colleagues. Now Megan did mention in our first meeting that she was planning her wedding, but we didn't really discuss her wedding we were too busy off and running with ideas for our two businesses to work together. Sometime along the way she did ask me about her own wedding, but was worried about getting Steve's blessing… you see these two crazy kids met at Art School and so of course they have many friends who are also quite capable photographers, and so he was going to be quite particular about who they decided to hire. So Meg and I continued to plan our latest and greatest business ventures, and figured sooner or later I'd get to meet Steve and we'd see what happened from there.
Skip ahead to January and the Bridal Fair at the Aqua Turf, my girls were modeling for Meg and I was shooting the event, and well, guess who came along to support and help his bride to be… that's right it was STEVE… so not what I had expected him to look like… I'm not really sure why but Meg is this tiny little thing who is just the sweetest little thing so all this time I'd been picturing her husband to be as this preppy guy… BOY WAS I OFF! And Steve, for the record me and the girls were all thrilled to see you even that day, and we were already whispering to one another.. ohhh he is CUTE, and getting a little giddy about the idea of shooting your wedding. I guess I must have done something right because after meeting me Steve was on board with us being their wedding photographers and it was official!
So that was January, Meg and I have of course been in the throws of the season, and a little bit of harassment was required to get a date set for their Engagement Session ;P but, as it turns out it was totally perfect because while it was a bit chilly last sunday we really lucked out and landed at all the right places.
So now that you know a little bit about how I got to know Meg and Steve, I'll tell you a little bit about our day and thier story… you see all this time Meg and I have been working with one another we have so much else to discuss it occured to me while we were doing their session, that I didn't ACTUALLY know the story of how they ended up together… So a little embarassed but with a gleam of mischeif in her eye Meg proceeded to tell me their story.
Meg and Steve had been friends for quite some time while attending Pratt Institute, and apparently Meg had been thinking that maybe they should be more than friends for a while, but Steve wasn't really picking up on that vibe. So one day our fiesty little Meg decides she's going to call him up and invite him to come over… like NOW. So when he did Meg laid on him that well… she'd been thinking about it and thought maybe they should kiss…. guess what… they did!!! Now there were some twists and turns in the story before these to actually ended up dating, butt… that is how it all began, not exactly your cookie cutter romance now is it? That's ok these two aren't a cookie cutter couple and we love them that way!
Congrats Meg and Steve, we had more fun with you two than words can describe we are privileged to call you our clients and honored to call you our friends and ALL OF US were SUPER EXCITED to share what we grabbed last weekend with you. I CANNOT WAIT FOR THE WEDDING!! WE LOVE YOU GUYS!! ENJOY!! And PS you are totally not off the hook there will definitely be another post with all of our silly shots for the day =)
I just couldn't wait any longer to share the SLIDESHOW!! CLICK HERE TO VIEW MEG AND STEVE'S SLIDESHOW!!
Ok so I'm sure this is bound to not be Meg's favorite shot… but it's SO MEG and Steve… laughing and being fun…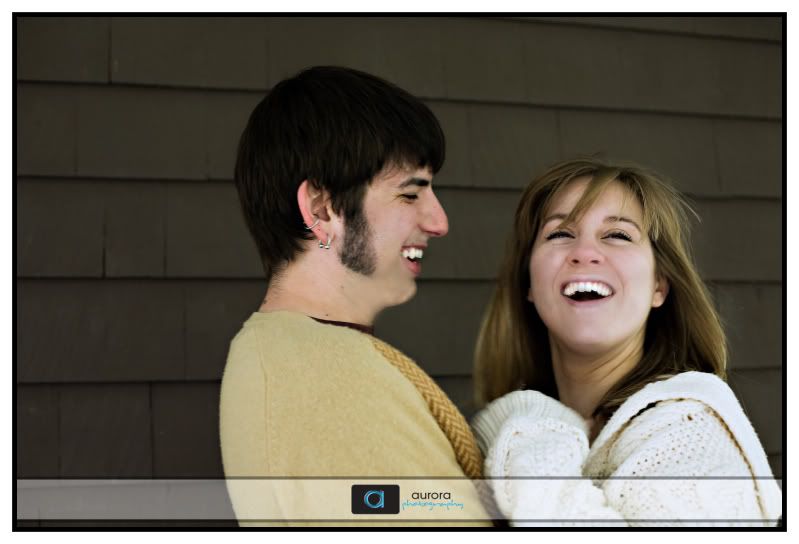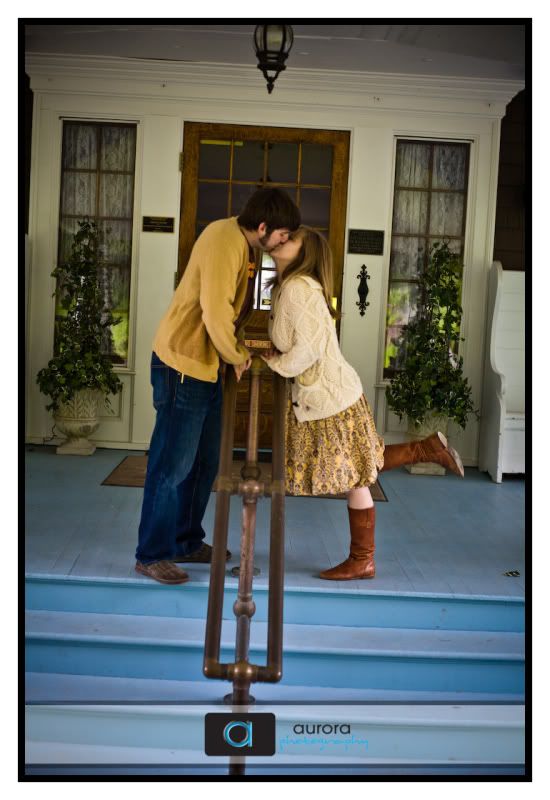 I really love this one.. just the relaxed smile she has like she is in the most safe and comfortable place in the world =)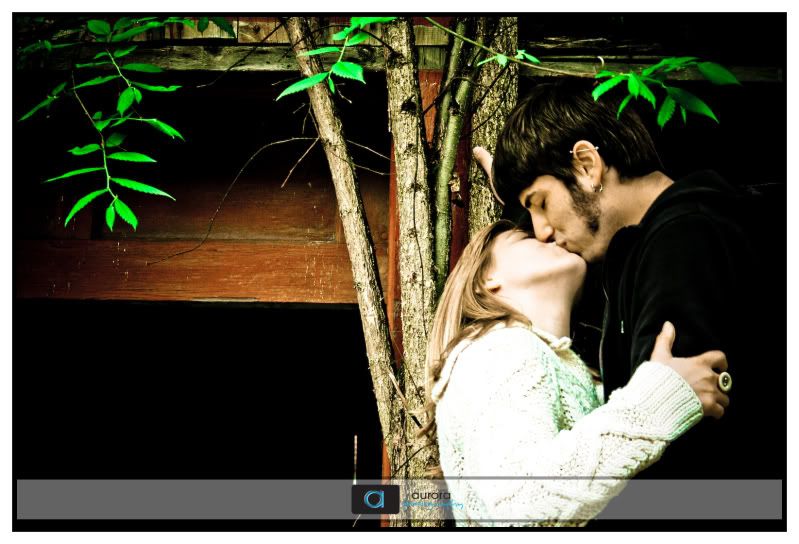 ok… so his hands were a little cold.. and no sooner did she instruct him to warm his hands then we all started to snicker and giggle… as it was a SUPER STAR!! kinda moment =)
Trying to sit on Steve's lap while he's sitting on the handlebars of the red tricycle.. not sure why they were attempting this but it sure was funny!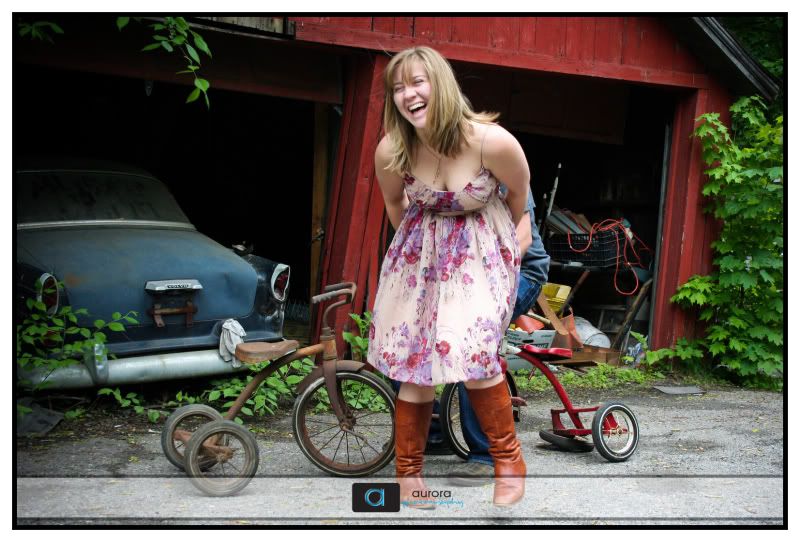 Each of them on their on tricycle =)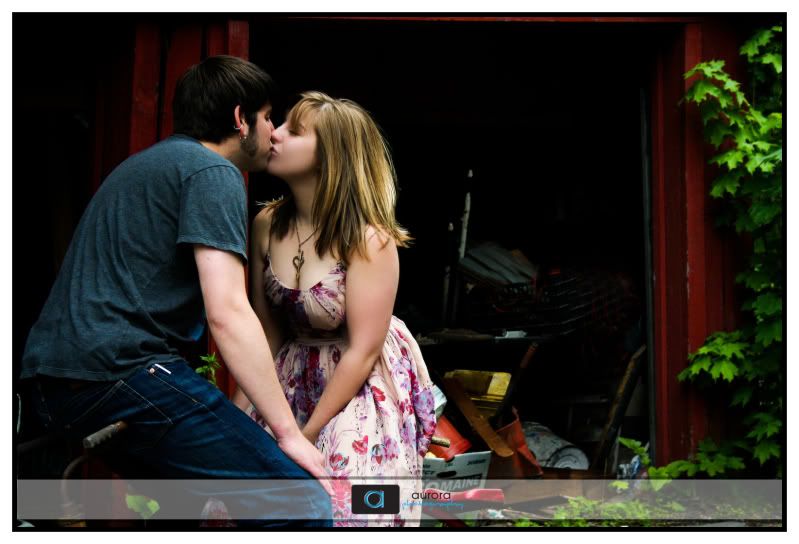 LOOOOVE the texture of the barn behind them.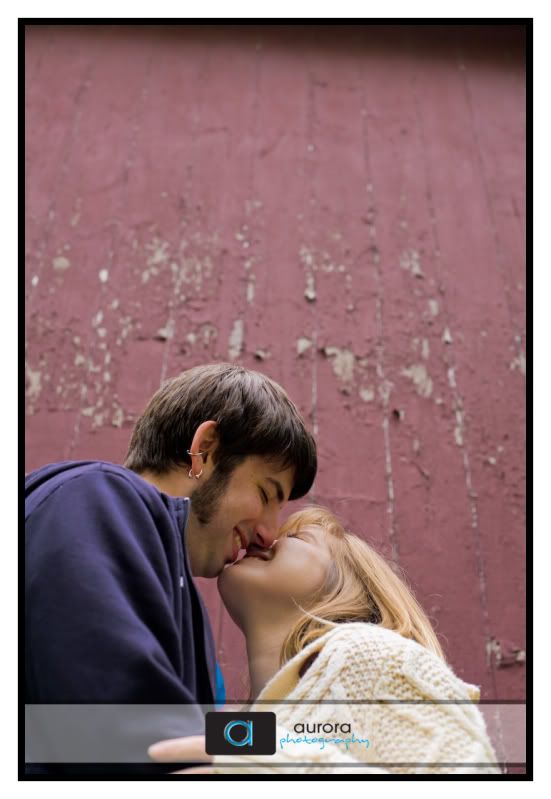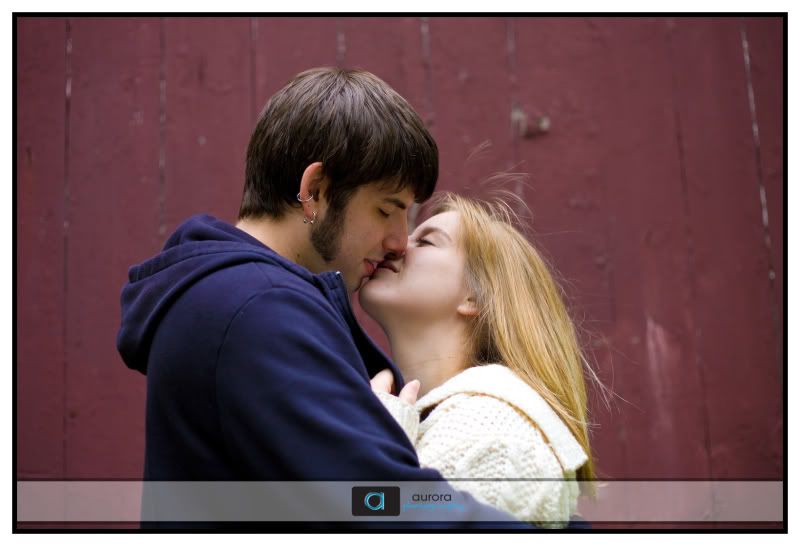 Random cap laying in the train tracks… looked like a neat place for a ring shot.
Me proposing to Meg… she said yes =) Sorry Steve =)
And Finally my artsy shot for the day… a little umbrella and a lot of moody sky =)