So… in catching up… a couple of weeks back I took my girls along with my mom and my girlfriend Autumn with me to see the High School's production of Beauy and the Beast. Cate's baby sister Emily who is one of our favorite baby sitters (in fact due to the play the kids have really been missing her) was in the play and we had been eagerly awaiting this fun trip… and I was praying the kids would behave thru the play… I was hoping to go visit some dress rehearsals to take pictures but we got hired for the Janie and Jack job.. and there just wasn't time… so I came with my kids armed with my camera and hoped for a clear shot… I was lucky to be up in the rear of the auditorium where I could get a clean shot and as soon as I got seated I started to play… My youngest sat with my mother and Kalea and I sat with Autumn and her cutie Jaedyn. The play was EXCELLENT some of the kids skills are just amazing… the cast was filled with several highly skilled actors and singers and the scenes and scene changes were done wonderfully. And of course we got to se our EMILY!! both as a villager and a dancing plate… Enjoy some of my favorites below!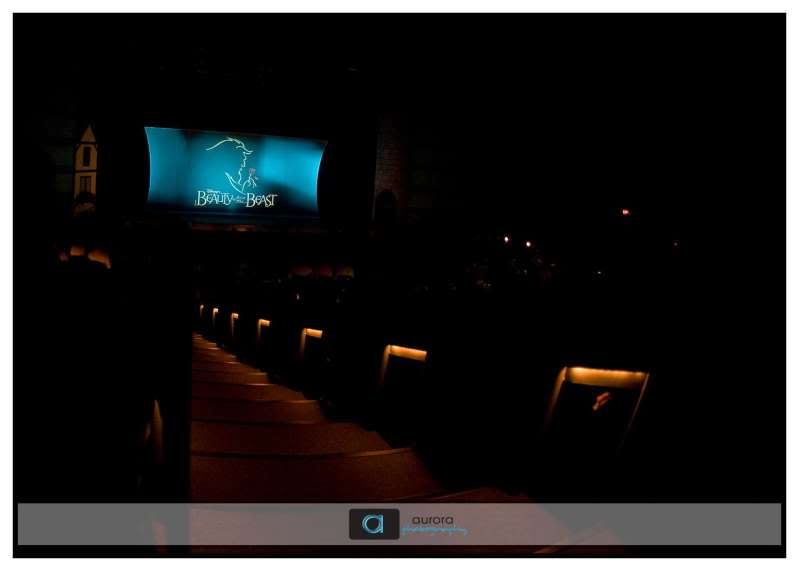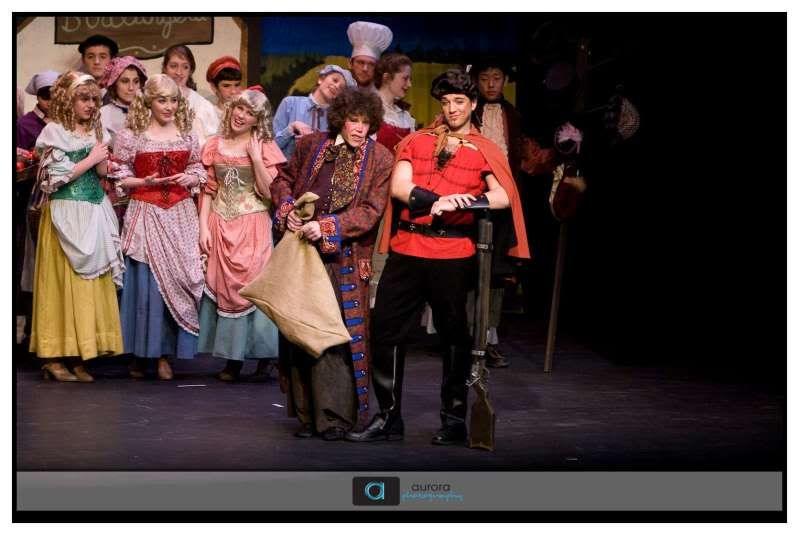 These two were so perfectly cast and did an EXCELLENT JOB!
The wolves did a great job too the dancing was wonderful!
My Kalea taking it all in..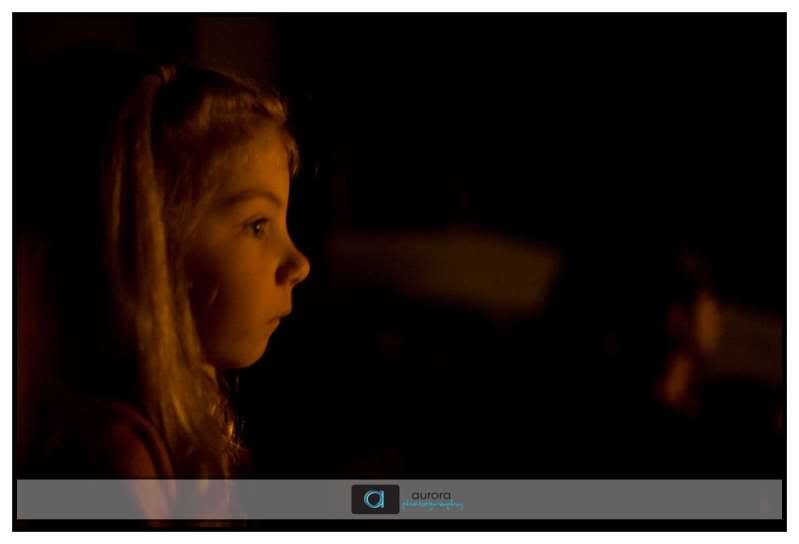 Jaedyn in the trance too!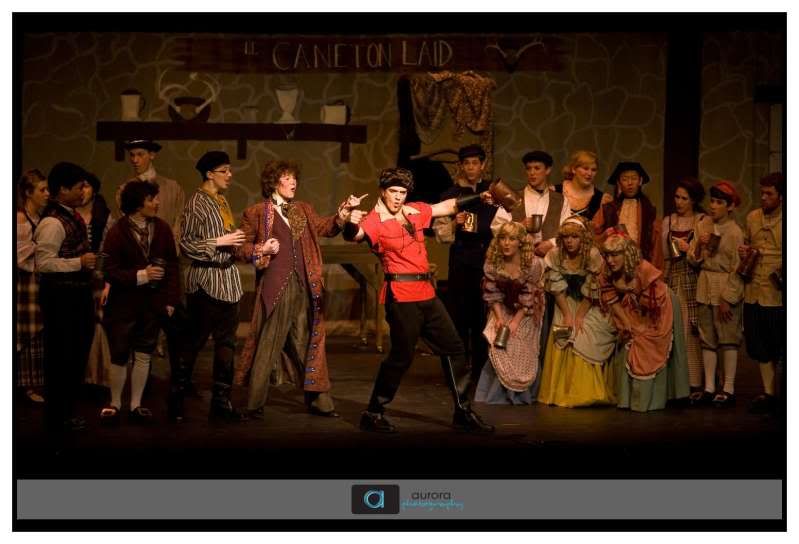 A little more of the hip thrusting action of the un-humble Gaston!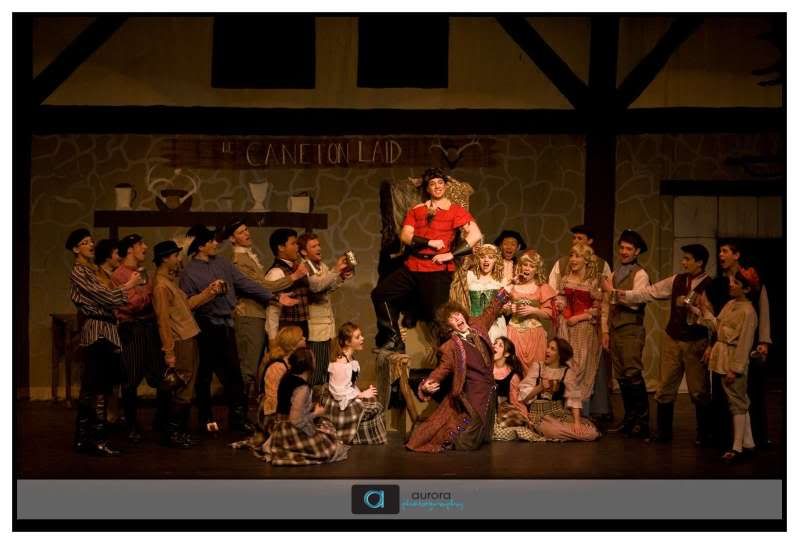 That's right… Ripe for Worship… check out the Tavern painted by our very own CATE!!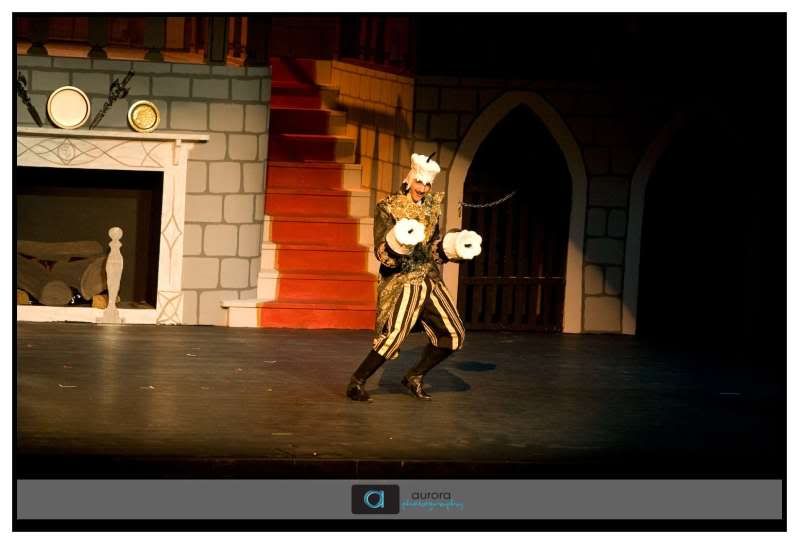 Lumiere… this guy was AWESOME!!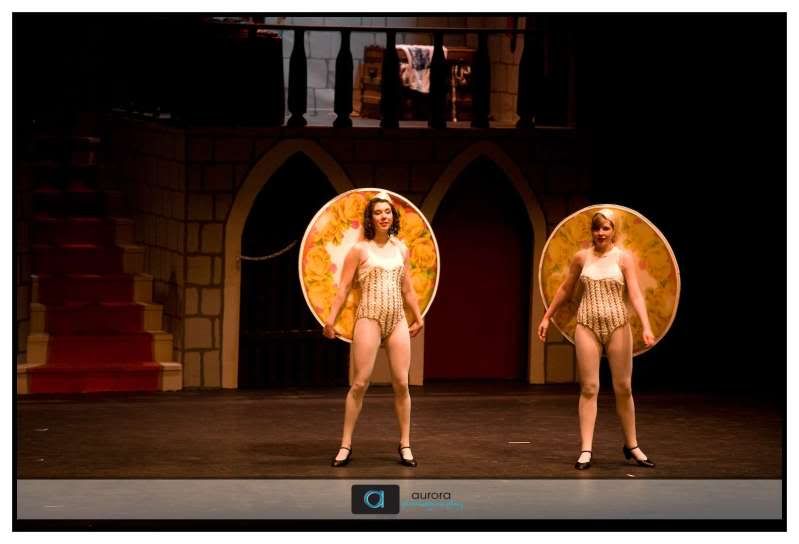 And its our Emily on the Right… the Dancing plate.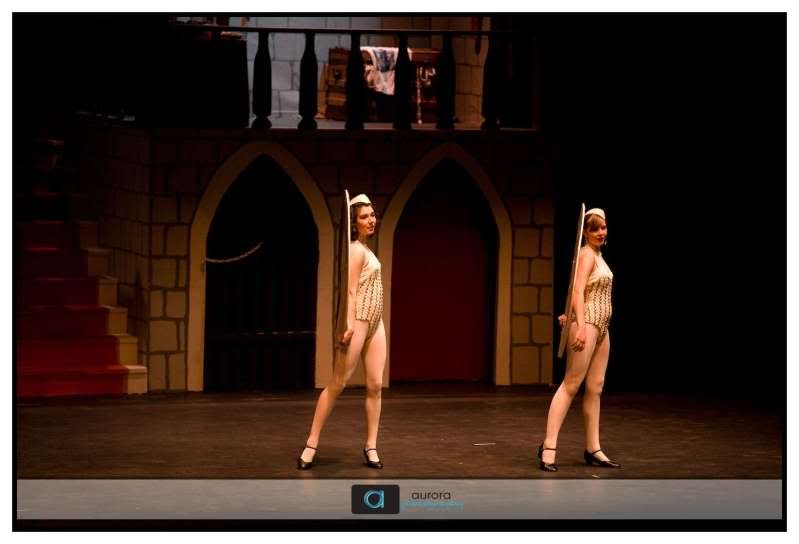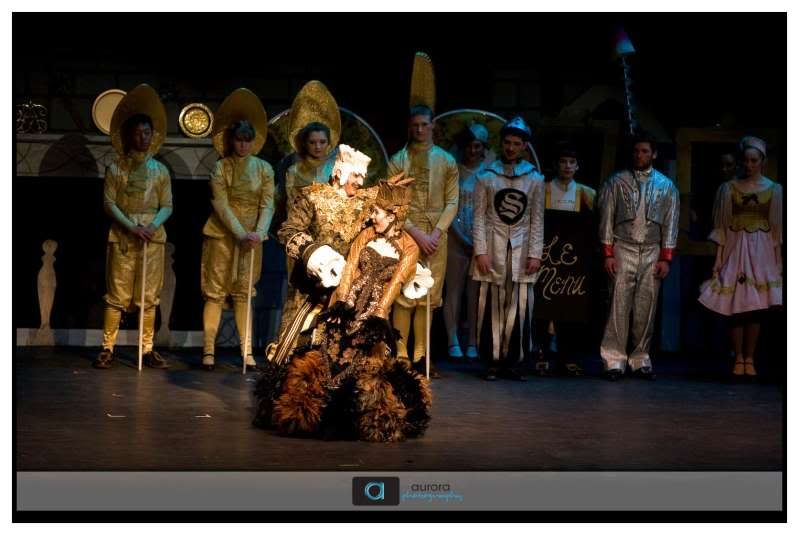 Lumiere and the Duster… again how HOTTT can you get.. these two were a totally believable couple and both incredibly talented!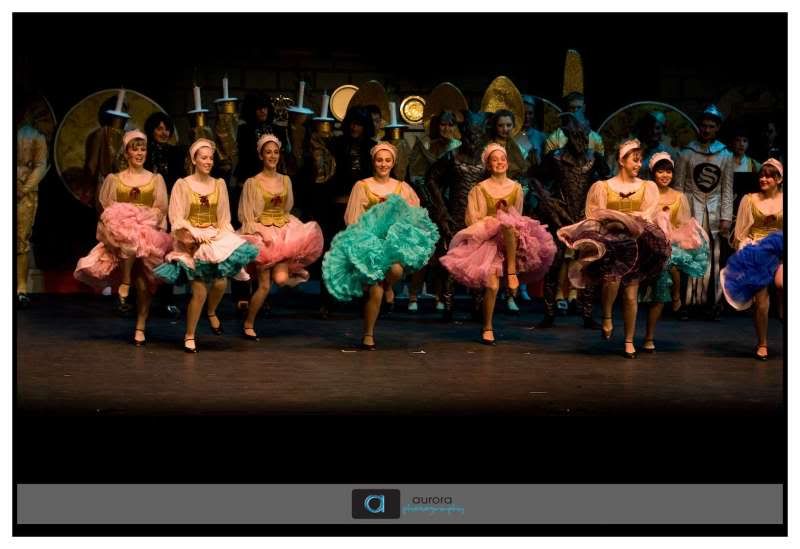 More great dancing from our Can Can girls!
The BIG NUMBER!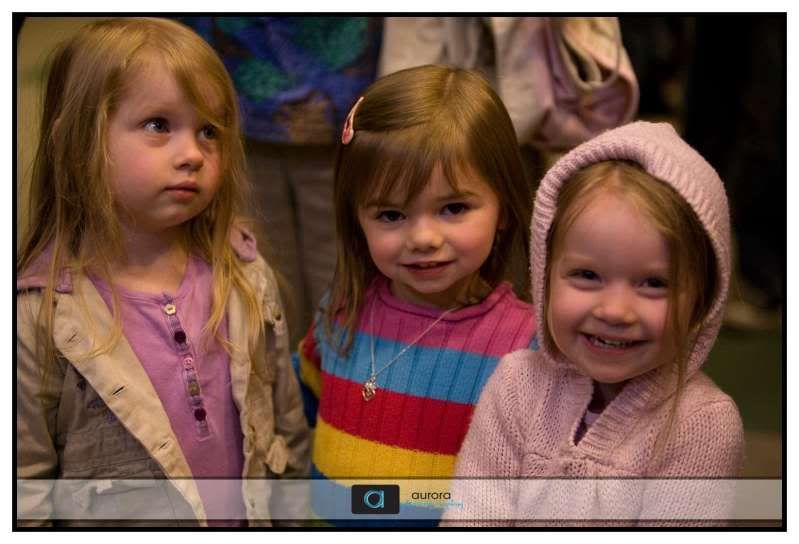 Some old friends during intermission!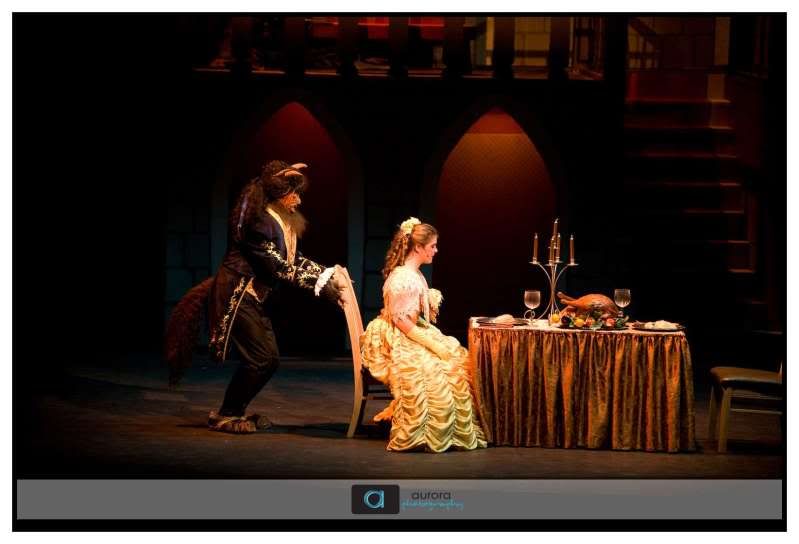 This is my favorite shot from the whole play!!!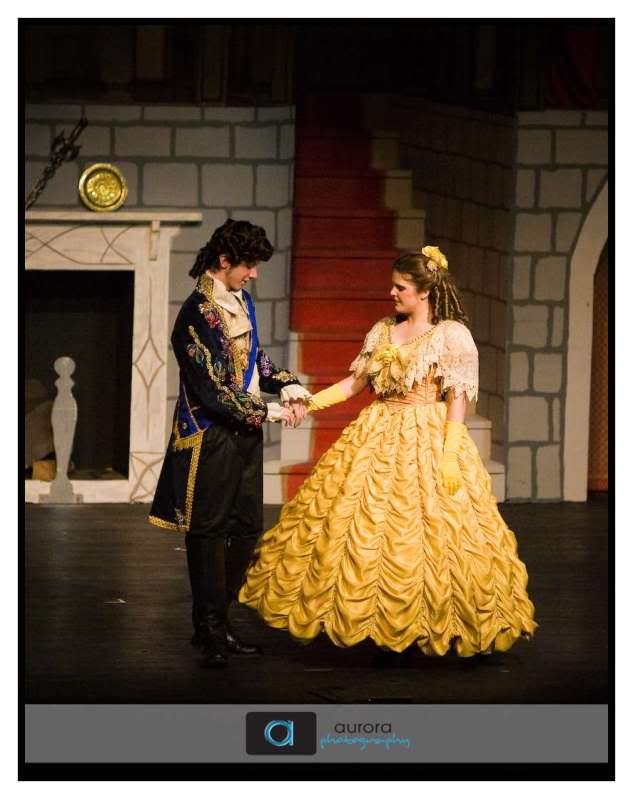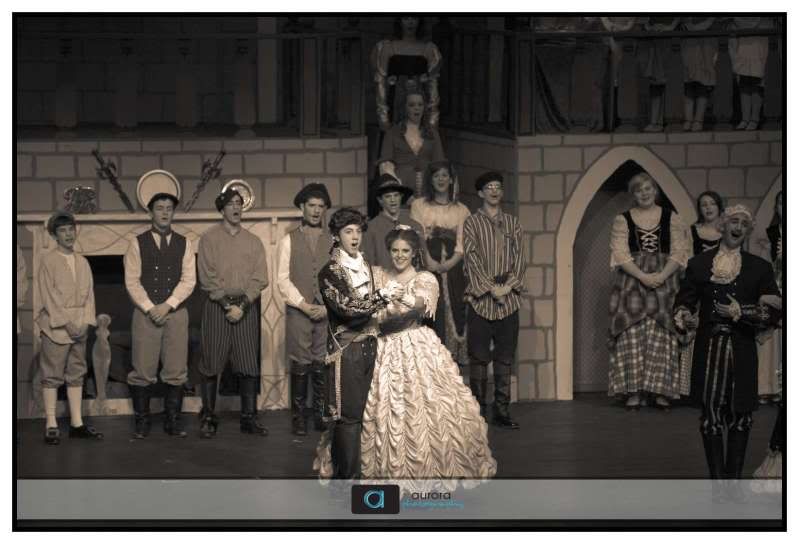 The end… can't wait to see what they do next year I'll def be going back and taking the kids!