Here we will post reviews and letters and little love notes we receive from our clients about the work we do!
There is no one word to describe Aurora, or the art she makes. She is, honestly, one of the most inspirational, fun-loving, and creative photographers … PERSON, I have ever met. During our very first shoot together she really opened me up, and right away we clicked. I can't begin to explain how much I LOVE working with this amazing young woman. Every time she puts me in front of the camera, well, she makes me feel beautiful. She makes herself twist in the most impossible positions to get the perfect shot, it's like cirque de Canon. Her images are the most detailed, in depth pieces of memories you can ask for. The lighting skills, and foci show her knowledge and talent. And every single time we finish a shoot, I'm like a kid in a candy store, drooling with anticipation to see what she's caught. I wouldn't go to anyone else! <3 (;
~Amanda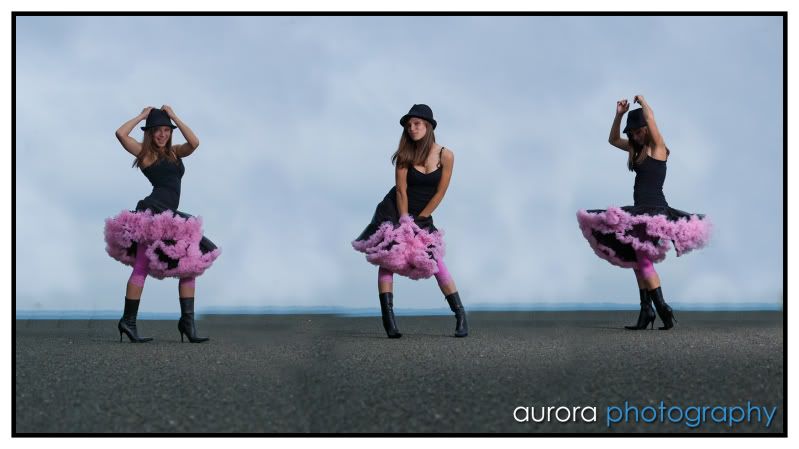 "Aurora captured the most gorgeous pictures of me and my boyfriend on the beach. Her fun and easy-going personality made our first time in front of the lens a breeze.  She listened to exactly what we were looking for and guided us through the entire experience. The final results were even more amazing than we had anticipated- Aurora captured the our true emotions and personalities perfectly. I cannot thank her enough for our beautiful pictures."
~Laura
This past winter was a tough one for me. As a single mom, I had been putting everything and everyone ahead of myself for a very long time. I was getting really down about everything in my life and really didn't know how to turn it around. I had recently reconnected with some old friends via Facebook, and while looking at pictures of people and seeing what they were all up to these days, I came across Aurora's information about her Boudoir Sessions. I threw caution to the wind a bit and contacted her about doing a session. This was very out of character for me (although I am outgoing, I am VERY modest and have very low self esteem).
The session was amazing! I had so much fun, and it was very liberating!! I had never felt so sexy and beautiful! The session gave me the boost of confidence that I really needed! After the photo shoot, I had a different sense of self. I have since really come out of my shell, so to speak. I saw myself differently than I ever could before! Aurora showed me that I really was a beautiful woman!
With my new found confidence I set some new goals, and have had some amazing things happen in my life! I am currently training for a fitness compitition and have decided to persue a career in fitness modeling. I owe Aurora a huge "thank you" for helping me in a way no one else could have, and in a way I had no idea I even needed! She and her entire staff were so much fun to work with and it was a true honor!
~Maria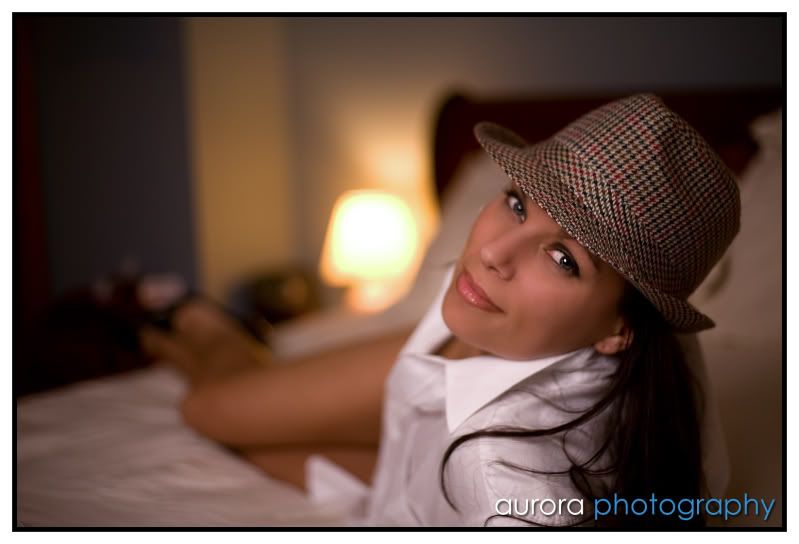 I met Aurora when I was very pregnant, at Skin Deep Tattoo she tried to convince me to do the pregnancy photographs but I was not about to have my incredibly swollen and miserable self photographed. I did how ever call her as soon as my son was born. I have lots of tattoos and am not very main stream but she found a way to capture the images of my son and I in a way that was true to my spirit. I know every mother thinks her child is the most beautiful creature ever to grace the earth but through aurora's photographs she has captured my sons beauty to prove to the world I have the most beautiful child ever. Unfortunately my father recently passed away and when we went through his wallet the only photograph he had in it was a black and white of my son Jackson that aurora had taken. He said the picture was "classic" which was alot from my father whom was a man of few words. I now will be moving to Pennslyvania but I will be making the trip to Connecticut every time I need some new portraits of my son, or any time I need a photographer for that matter. Aurora is amazing to work with she is proffesional and fun and she has a way of capturing your essence in her photography.
~Sarah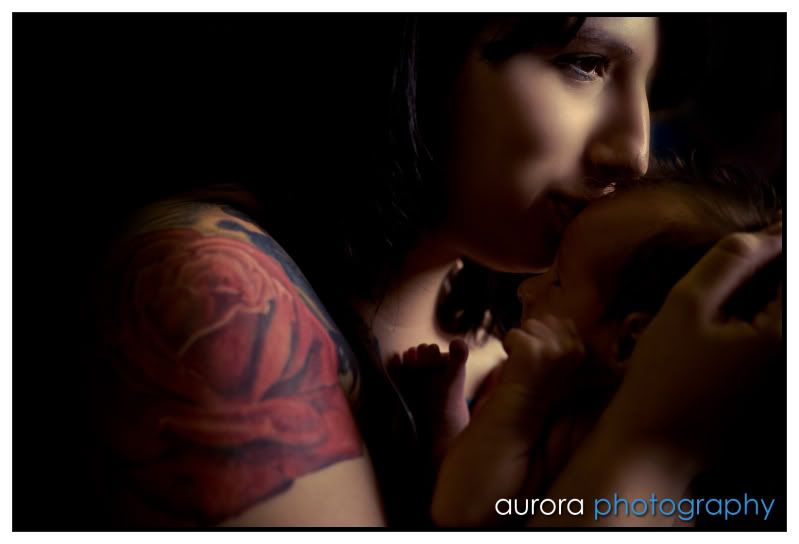 Dear Aurora,
I wanted to thank you for sharing our special day with us and shooting our wedding, I don't think the day would have been as much fun without you there. We loved our images so much, they still bring me to tears when I look at them. I look forward to sharing them with friends and family for years to come. Thanks again
~Vikki
I have known Aurora for quite some time. When we lost touch for a few years and reconnected it was such a blessing. When I found out she was doing photography I was so excited to see her work. I knew that she would be great at it because she always had so much energy and a tell it like it is personality. This I thought would be good in a photographer, because she would be able to get the real you in a picture.
However I never knew that when she would take our pictures that she would do as great a job as she did. She was able to capture my husband Tony and I so perfectly. When I saw the first pics I was overwhelmed. It was las if she put a piece of us into the picture. I told her what I wanted in the pictures, and she really made it happen. I think that her love and interest in people makes her so involved that she literally becomes a part of you world. She opens up and asks questions and details that you may not understand her reasoning; yet when you see the end result you smile because you know she understood you. I am planning on getting some family pictures done and am so excited to see how she views us. Aurora is an amazing photographer and her work is exciting and inspiring, and I am never let down when I see her work.I think that she is only in the first stages of where she is going. I am honored to be a part of her journey.
~Ruth
I just wanted to send my love to you and your staff. Since what feels like the begining of time, I have had my photos taken by you. I wanted you to know that the work you do for our family is more than appreciated. I know how much work goes into something like newborn photos, toddler sessions, and well let's face it sessions with me. I know I'm not easy to work with! There are times I think… How could I love my kids more than I already do, and then I look at the pictures of them you have taken.  Maternity sessions are personally my least favorite, because I hate to be in the spotlight. However it's enough to bring tears to my eyes, and I'm happy you made me do them! I love every second! Next came Kiera's newborn shoot, priceless. Now I have Gregory and already you got his pictures done with in 4 hours of his journey into this world. These are moments I'm glad we have a portfolio of beautiful photos, created by you, Aurora Photography. Not only do you work well with my family and treat us like a part of yours, but you opened your heart to us when dad was sick. It meant the world to our whole family to have you take the time out of your day to capture some of the last few good days of having him in our lives. We loved dad, and he loved your work! Thankyou for loving all of us! There is nothing more life altering than when you have children, or loose a parent, and you have brought out our best out in each of these moments. Thank you for creating and capturing the love we have in our family! We appreciate you, thank you again!
~Laura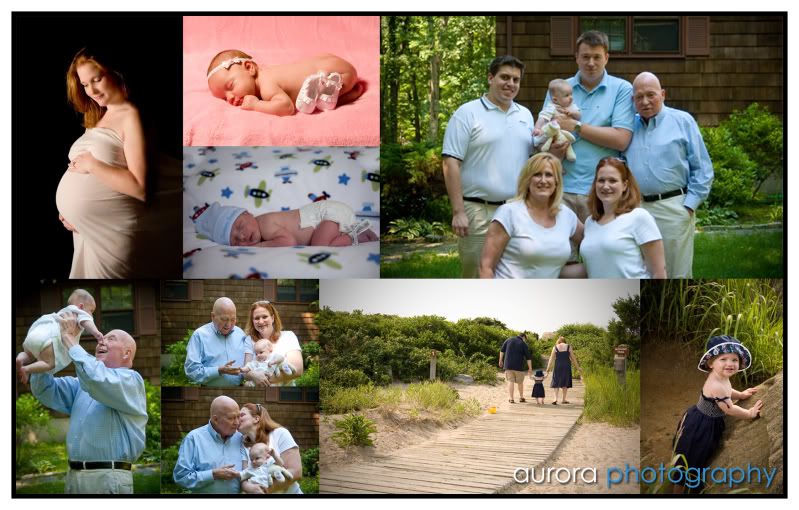 Thank You…Thank you for making me feel beautiful, when no one else (or no other camera) would, thank you for making me feel comfortable in my own skin, thank you for making me feel just a tad bit confident, thank you for making me feel flawless and sexy, thank you for just being you! God gave you an amazing gift, and your talent is unlike anything I have ever seen. It's almost like I can see your soul in each and every picture you take…each and every shot always takes my breath away.
Having no photography background, it's hard to comprehend all the different aspects of your industry…but I will say this, photography has always fascinated me. One thing is clear though, when a photographer is able to actually extract emotions from someone by the photograph they took…THAT is a truly exceptional photographer. And I find myself perusing your website with tears streaming down my face, or laughing so hard my belly hurts. Your work has affected me more than you know, and I am proud and honored to know you. All of those sleepless nights and down and dirty deadlines will pay off for you and I expect an autograph when you make it real big! 😉
Thanks again Aurora, you are one in a million….and I am one lucky girl to know you! J
"Out of all the photographers I've worked with through out the years, Aurora and her crew are by far the best I've expirenced! Not only are the skills, expertise, & photos AMAZING which speak for themselves…..but the crew gives off an energy that is contagous! The peppy personalities & warm smiles are a pleasure to work with & by the end of the session you will feel a part of the Aurora Photography family!!!! I adore these ladies and I'm blessed to have the opportunity to have their skills capture the memories of my family….."
~Tara